There are lots of possibilities for transport. We list them with the proper classifications and shipping names. This will facilitate communication with the drivers and carriers within the Vengo network, and it allows you to easily discover whether there is a suitable solution for the transport of your goods (based on type and size).
About Vengo's possibilities
Through the Vengo network, only transport of general cargo is possible. There are currently no drivers or carriers available who are equipped for carriage in bulk, car transport, refrigerated transport, exceptional transport or transport of non-packaged goods for human consumption, live animals or dangerous goods (ADR). However, we have listed all types below for further clarification.
Type 1: general cargo
With general cargo we do indicate products packed in boxes, trunks, baskets, crates, barrels, cans, bags, bottles, etc. The goods may also simply retain their own form and be packed in shrink or wrapping foil.
In transport terminology, a packaging is commonly referred to as one 'package' (collo)'; or multiple 'packages'(colli). Within the category of general cargo, there are a number of important subdivisions:
Firstly, you can distinguish the well-known parcel carriers. They typically carry very small consignments that are portable and are picked up and delivered with a van.
When it involves goods of a larger size which are no longer portable due to their quantity or nature, pallets are often used making it easier to load and unload goods quickly whilst also enabling the driver to make the cargo hold steady during transport.
Other goods may also fall outside the dimensions of a pallet or can be placed on a pallet with non-standard dimensions. These shipments also fall under the category general cargo and may be transported by a Vengo driver, as long as his vehicle is large enough.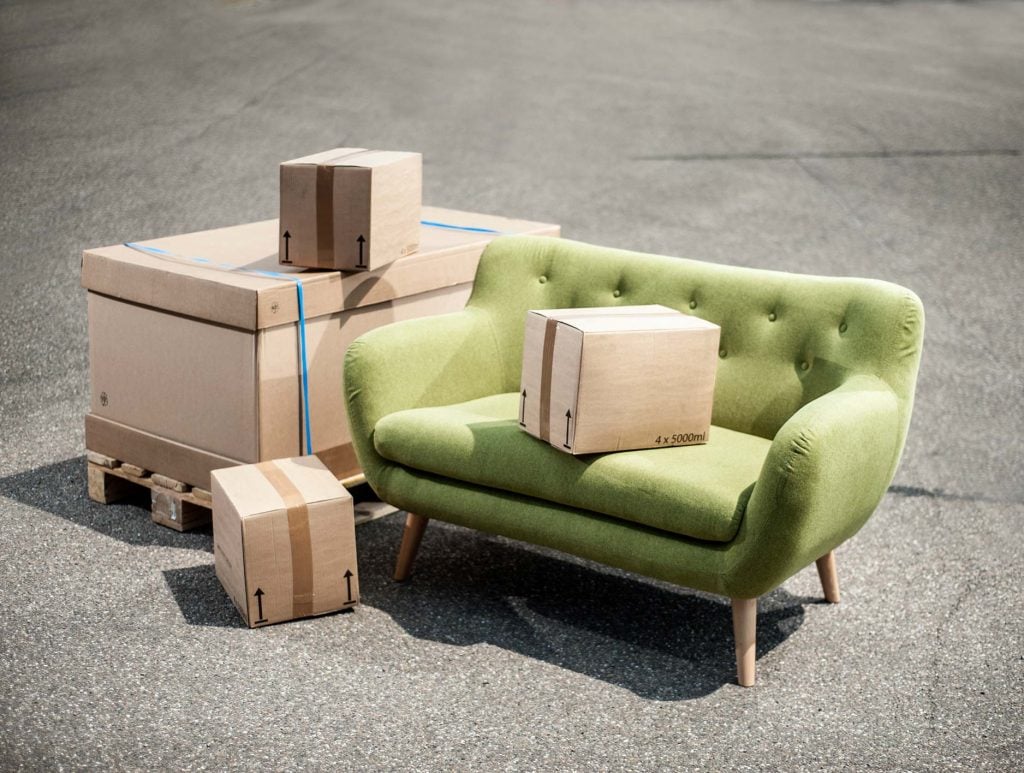 Type 2: bulk transport
These are goods or products without packaging that are effectively 'dumped' in the cargo area of the truck; for example, sand and gravel. The transport happens typically in a dump truck, possibly with a pool cover to keep the load dry and to avoid dust being blown up by the wind.
Powdered, liquid and granular products, such as animal feed and granulates are also transported without packaging. For this, a bulk car is used, a truck that in fact looks like a tank vehicle. The category of carriage in bulk also includes scrap and waste in open containers or garbage trucks.
Type 3: car transport
You have probably seen them on the road: trucks that are specially equipped to transport cars. Car transport is done both for new and used cars. Because the bodywork of cars is so vulnerable, this usually happens by very specialised carriers or drivers. They are used to be attentive to avoid any damage to the vehicles, and have experience with reviewing all the accessories of the vehicles on accuracy and completeness at collection and delivery.
Type 4: refrigerated transport
The transport of perishable foodstuffs, such as meat, fish and frozen foods requires a truck that can keep the goods cool. A specific regulation is set up for this, which is referred to as ATP transport, and all concerned drivers and carriers must comply with these ATP guidelines. Not only the hygiene of the vehicles is important, but also the technical state needs to be sufficient to, at any given time, assure a constant temperature (e.g. -18°C for frozen products).
Type 5: food liquids
Liquid foodstuffs, such as milk, fruit pulp, chocolate and oils do not fall under the category of carriage in bulk. They require a specific treatment and are transported in specifically designed tankers. These can only be used for the transport of foodstuffs, and not, for example, for fuels or chemicals. The tanks always carry the inscription 'uniquement pour denrées alimentaires', 'only foodstuff' or 'nur für Lebensmittel'. This way, you are sure it concerns the right tank trucks.
Type 6: live animals
The transport of live animals is subject to special guidelines that are stipulated by Europe. The transport time for animals can be up to 8 hours maximum, after which they must be let out of the truck at a special facility (meadow or stable). In addition, the trucks must be equipped with adequate ventilation, there must be permanent drinking water available and there should be partitions to prevent mixing of animals. Drivers who transport live animals also require a special and customised certificate depending on the species. There are specific permits for cattle, sheep, pigs, goats, sheep, poultry and horses.
Type 7: exceptional transport
This term is typically used when the goods do not fit in a standard truck because of their size or weight. Exceptional transport goes hand in hand with a whole series of specially required licenses. They also cannot take place at just any time of the day to prevent disruption for other road users. All goods that exceed certain dimensions (i.e. a length of 13.60m, a width of 2.55m and a height of 3.00m) and don't fit in a standard truck invariably fall under the category of exceptional transport.
Type 8: dangerous goods (ADR)
The transport of these goods involves risks. They are therefore classified as dangerous goods and should be transported according to ADR regulations:
Explosive substances and articles
Gases
Flammable liquids and solids
Self-reactive substances and substances liable to spontaneous combustion
Substances which, when in contact with water, emit flammable gases
Oxidising substances
Organic peroxides
Toxic substances
Infectious substances
Radioactive objects and substances
Corrosive substances
More information about the transport limitations of these goods is usually listed on the MSDS (Material Safety Data Sheet) of the product.
These goods can't be simply transported, not even in very small quantities (just think of a box of fireworks). The drivers have to attend specific training and the vehicle must be equipped with special fire extinguishers and other safety materials. So make sure that you certainly point out or stress to the carrier or driver that the goods you need to have transported fall into the dangerous goods classification.